Three PLOS ONE papers retracted for totally made-up data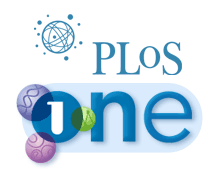 This one comes to us from Twitter, where Willem van Schaik went to express his frustration that a PLOS ONE paper he'd edited had been retracted for fake data.
Two other papers from the same group at the Institute of Microbial Technology, Council of Scientific and Industrial Research (CSIR), Chandigarh, India, were retracted simultaneously.
We sent van Schaik an email to get a clearer picture of the situation. He responded:
I was contacted about two weeks ago by the PLOS ONE Editorial Office that this manuscript was going to be retracted together with two other PLOS ONE manuscripts of the same group (here are the links: http://www.plosone.org/article/info%3Adoi%2F10.1371%2Fjournal.pone.0075928, http://www.plosone.org/article/info%3Adoi%2F10.1371%2Fjournal.pone.0075046,http://www.plosone.org/article/info%3Adoi%2F10.1371%2Fjournal.pone.0062178) because somebody contacted the authors' institution about possible problems with these manuscripts. After the Council of Scientific and Industrial Research concluded their investigation and found that the data in these papers were fabricated, they contacted PLOS ONE for the retraction of this paper.

I noticed that these three papers were all submitted between Jan and May 2013 and were handled by three different editors, which may have made it more difficult to catch any fraud. The papers all follow the same outline: a bacterium was isolated from natural environments and was able to metabolize some unusual chemicals. In the papers the degradation kinetics and the metabolic pathways are described. When comparing the three papers, you will see that the graphs are very similar but not identical so even with hindsight, I find it difficult to find which data have been fabricated. I hope that the author's institute (http://www.imtech.res.in/) will provide more details on this case of data fabrication.

The manuscript has been reviewed by two reviewers and needed considerable editorial effort. I am very sorry that the reviewers have had to spend their time and effort on a manuscript that ultimately turned out to be a fake.
Here's the notice for the paper van Schaik edited, which has been cited once – in a paper by the same group. The notice is the same for all three papers:
The Council of Scientific and Industrial Research has carried out an investigation about several publications by this group in order to evaluate concerns raised about the authenticity of the data.

The investigation committee at the Council of Scientific and Industrial Research has concluded that there are no data available underlying this study and thus that the published results are fabricated. As a result, the Council of Scientific and Industrial Research has requested the retraction of the publication. The authors are in agreement with the request by the investigation committee.

In line with the outcome of the institutional investigation, PLOS ONE retracts this publication.
Kudos to van Schaik — who also wondered aloud if he should "change how I act as editor" after this situation — for not ducking behind the parapet on this one.
Like Retraction Watch? Consider supporting our growth. You can also follow us on Twitter, like us on Facebook, add us to your RSS reader, and sign up on our homepage for an email every time there's a new post.
13 Responses